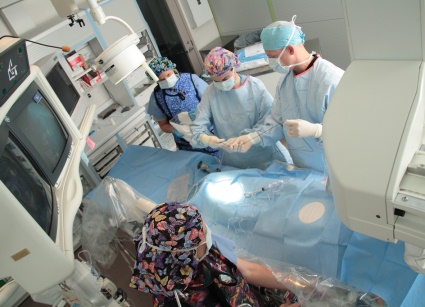 A new surgical 'scalpel' has been in the headlines after tests to discover if it can differentiate between healthy tissue and cancerous cells.1 The intelligent knife - or iKnife - produced some highly successful results and it is being regarded as a highly promising development in cancer surgery.
The iKnife combines a pair of existing technologies, an electro-surgical knife and a mass spectrometer, and it could ensure surgeons are able to analyse samples of tissue while they are in surgery instead of having to wait for a traditional lab analysis. The current process can take up to 30 minutes which can be a risky delay for a patient on the operating table.
At present, surgeons operating on cancer patients can never be sure if they have removed all the diseased tissue, with as many as one in five patients requiring a second operation to remove any cancerous cells which were not removed initially.
The overwhelmingly positive results suggest that the iKnife could potentially lead to improvements in both surgical outcomes and hopefully cancer survival rates.

Reference:
1. Balog J, Sasi-Szabó L, Kinross J, et al. Intraoperative Tissue Identification Using Rapid Evaporative Ionization Mass Spectrometry. Science Translation Medicine. Published online July 17 2013.