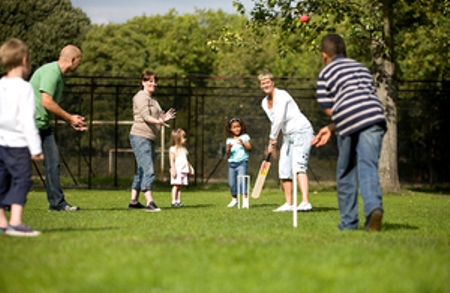 One year on from the Olympics and Paralympics more than half the adult population is doing the recommended amount of physical activity, but worryingly more than a quarter are not doing even 30 minutes a week and putting their health at risk, Public Health Minister Anna Soubry has warned today.
Only a third of boys and a quarter of girls meet the recommendation for at least 60 minutes of physical activity a day and latest statistics also show that almost 30 per cent of adults are active for less than 30 minutes per week - prompting a call for everyone to get up and get active.
The data from the Active People Survey measures participation against the new 150 minutes a week recommendation for adults. Previous surveys were based on the older recommendation for 5, 30 minute sessions of physical activity a week.
To encourage the public to be more active the Department of Health has announced more than £5 million of funding to encourage children and families to exercise more, consisting of £3 million for Change 4 Life Sports Clubs, £1.1 million for Street Play and £1 million for walking initiatives
Public Health Minister Anna Soubry said: "It's fantastic that more than half of English adults are doing the recommended amount of physical activity, but I am shocked that more than a quarter are not getting even 30 minutes of exercise a week.
We were all inspired by the Olympics and Paralympics and as part of their legacy we want to encourage everyone - children and adults - to get active and get healthy.
We want to do everything we can to help people lead longer, healthier lives, which is why for the first time ever, we've given local authorities increased and ring-fenced budgets to tackle public health issues in their local area."
The Youth Sport Trust will use the additional £3 million pounds to extend Change4Life School Sports Clubs to areas with the highest childhood obesity, building on the success of the 8,000 clubs already established.
Last year more than 100,000 children and young people took part in Change4Life sports clubs with double the amount of primary school children who attended exercising for an hour a day.