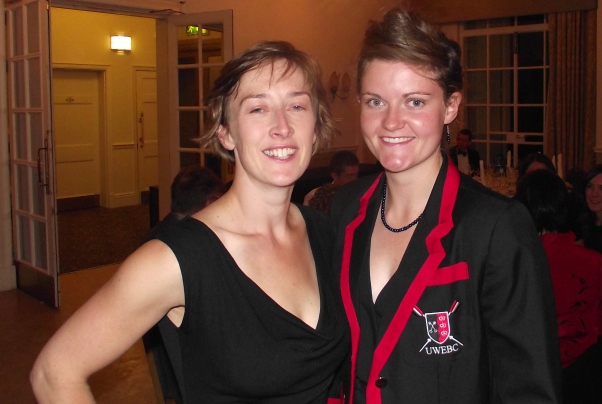 Hannah, right, with rowing partner Jessie
When Hannah met her friend Elle Ellis in her fresher year at the University of the West of England, she thought they'd be friends for life. She was right - but she had no idea that was only another four years. Here Hannah tells her heartbreaking story of how cancer touched, and took, such a young life.
'In January this year I had my first ever smear test, not knowing what I was letting myself in for - apart from all the horror stories my friends and family decided to tell me. And to add to my nerves, it wasn't being performed at my local GP's surgery by a nurse. Oh no, I was having my first ever smear test on ITV's This Morning programme...LIVE! Obviously, that's not how everyone goes about having their first smear, and perhaps it's not ideal. But believe it or not I had good reason.
In May 2012 I lost a friend to cervical cancer at the age of 23. Elle Ellis was my age, my friend at University. We were part of a big group who enjoyed rowing, nights out dancing and mad weekends away. She was full of life, driving to the Monaco Grand Prix in a classic car, hill walking for charity and generally making the most of every minute that had been given to her. She and I knew nothing about cervical cancer; most importantly we didn't have the first clue of the symptoms. And we didn't know Elle's time with us was about to run out.
When Elle was first diagnosed with cervical cancer she was optimistic - and so was everyone else. She was young, fit and healthy, and she had a bright future ahead of her. She'd only recently turned 21, and graduated from UWE. She had plans she was prepared to put on hold, not cancel. But as time went on Elle's fight got harder. Too old for the vaccine against HPV, too young for a smear, and totally unaware of the symptoms, her cancer was well developed when it was discovered.
Eventually, she was told she would have 'two good months and then a swift decline'. Elle's first reaction was not to cry or feel sorry for herself, but to have a party - and watching her dance till 4am I felt she was full of life. She lived for another 15 months, going to Glastonbury Festival in her wheelchair and visiting Iceland to see the Northern Lights before cancer finally called her away for good.
Elle was an inspiration to me, she fought long and hard and never gave in to the one thing that had become her hardest ever challenge. She was a fighter, she was an inspiration. She inspired me not only to look at life in a different way, but to take hold of a challenge that I had wanted to do for a long time and go out there and make it happen.
In December this year myself and my rowing partner, Jessie VanBeck, 34, will be taking part in the biennial Talisker Whisky Atlantic Challenge, rowing over 3,000 miles from La Gomera to Antigua. This is no small feat. We will row two hours on, two hours off for at least two months - the current record is three months. We will spend both our birthdays and Christmases away from our loved ones. We will be totally alone, having to purify our own water, use the stars to navigate if GPS fails and perform rudimentary dentistry and first aid on each other. It is no understatement to say this is to be the biggest challenge of my life so far.
But behind me is the inspiration that started this. Behind me is Elle.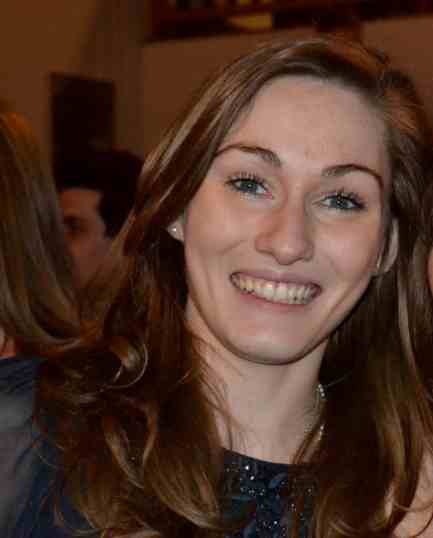 Elle was an inspiration
As well as raising the funds needed to attempt to row the Atlantic - and we are very grateful to all our sponsors so far, particularly UWE - we are also aiming to raise £100,000 for Myton Hospice and Jo's Cervical Cancer Trust. We are campaigning to raise awareness of the symptoms and to show women out there that having a smear is worth the two slightly uncomfortable minutes it takes. After all, who wouldn't prefer two minutes compared to months of fighting cancer? Who wouldn't prefer an early diagnosis over leaving loved ones behind? If only one woman has a smear test off the back of this campaign, our job is done. Rowing 3,000 miles is worth every ounce of pain, all we ask is a moment of your time to get checked.'
Hannah Lawton, 24, from Bristol.
Find out more information about Hannah and Jessie's Atlantic Row, and how to sponsor them, by visiting www.insfriends.org.uk