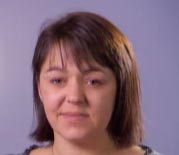 I know only too well the devastating effects that asthma can have. My son Haydn was diagnosed with the condition following a severe attack in 2005, when he was just five years old. My daughter Lexie, now nearly five, also suffers with the symptoms of asthma.
I was at home with Haydn and his two older brothers, Orren (now 16) and Mitchell (now 13) when Haydn had his attack. It came completely out of the blue. Haydn was sitting on the sofa and started to cough and cough. He just couldn't breathe and his lips turned blue. I rushed him to hospital. It was terrifying!
This was the start of a daily battle to control Haydn's symptoms: coughing, wheezing and difficulty breathing. He was in and out of hospital during his young life and then tragically died in 2011, aged only nine. Haydn had a fatal anaphylactic reaction to peanut in his breakfast cereal.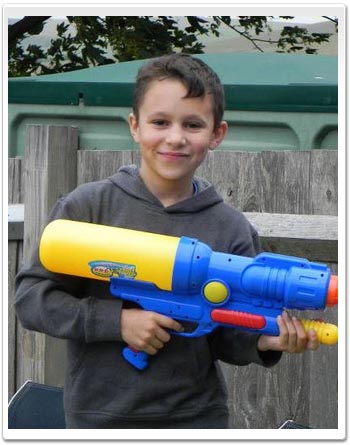 Haydn Wileman (7/11/01-7/9/11)
A year after my son's death, Lexie was also diagnosed with asthma. She had suffered with eczema and then the well-recognised coughing and wheeziness of asthma started, at first mostly at night.
Just six months ago, Lexie suffered a severe attack. We were waiting in a café in rural Kent. It was a long day as my son Orren was training and then completing a sky dive in the area.
Lexie started to cough and I was immediately on alert. The coughing continued and got more out of control. Then she started to vomit. It was so scary for her and for me, but I just had to keep calm despite my terror. It took half an hour for her symptoms to slow down and to get back under control with her medication.
Since the attack, which I now know was brought on by cooking oil fumes, Lexie is being treated with an increased dose of salbutamol and beclometasone, taking two puffs on her inhalers, twice a day.
All my children were also tested for allergies in the wake of their brother's tragic death. Lexie also now carries an Epipen® and takes daily antihistamine medication and understands that she has to have her meds with her at all times, carried in a special bag.
I recognise a family history with asthma as myself, my mother, and her grandmother all have the condition. It is important to take into account the genetic make-up of each child so that they can be prescribed the best medication.
Research is key to getting to the bottom of the very serious issues of asthma. We need to know more to prevent suffering and tragedy and I support the work that Action Medical Research is funding around genotype-based personalised therapy, which could improve the quality of life of many children with asthma.
Following my son's death, I set up Haydn's Wish, a charity aiming to improve knowledge and awareness of the relationship between childhood asthma and potentially fatal allergies.